inspiration
.)
Here's the left side:
Here's the back:
Here's the right side-- you'll have to imagine the
flowers
that will be tucked in there:
Here's my doofy face head-on!
Here's what I took out of my hair at the end of the day: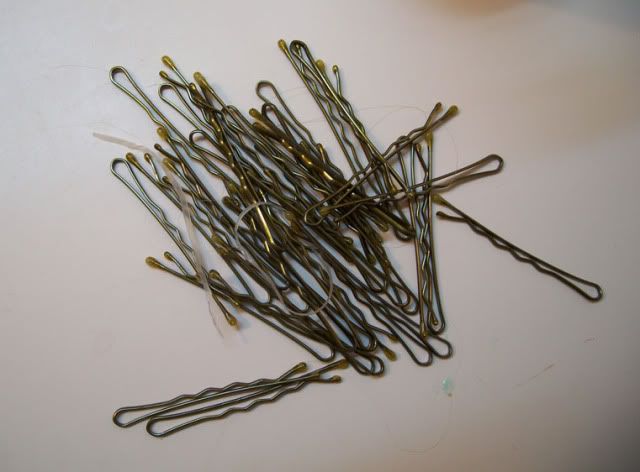 And it actually looked pretty cute all undone too!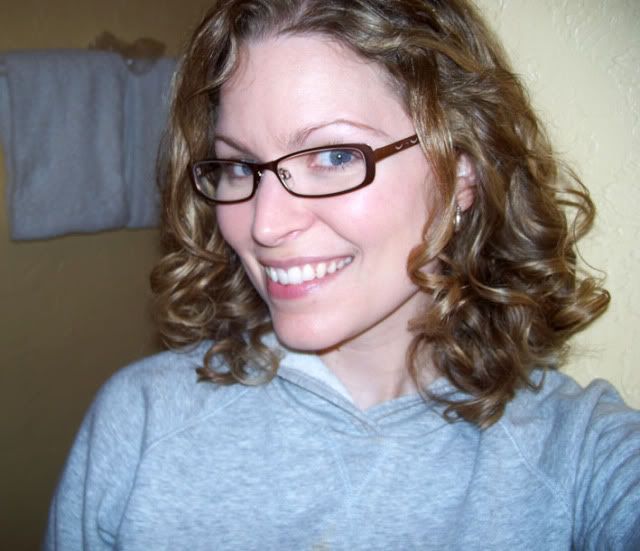 I didn't schedule a makeup trial because I'm still torn about whether to use a professional or not. I feel pretty competent about doing my own makeup and have done several friends' makeup for their weddings. I've also done makeup for the stage and for TV (not professionally, obviously.) But I can see how a pro would be better able to apply things like lashes (undecided about using them) or work in high humidity. Any thoughts? What did you do?
So after a few hiccups, I had a great hair trial down in Florida over the weekend! I ended up going to a different salon than I had originally planned but I am pleased with the results. (Here is my
Current Mood:

giddy